Why EveryPig:
Smarter Livestock Management
Our software makes pig farm record keeping easier than ever by providing a user friendly, all-in-one system for managing the daily operations of your swine production.
Optimize:
Take Control
of your Pork Production
Sure, traditional data gathering techniques are fine for finance people. But they don't mean a hill of beans to the realities of managing pig farms.
With EveryPig, you're able to manage and optimize your entire operation seamlessly, right from your smartphone, tablet or computer. Whether it's inventory management, data entry and processing, or farm record keeping, our platform has you covered.
boom to business
EveryPig Manages Millions of Pigs (and Counting)
After more than three years of powering pork producers and veterinarians, we've fine-tuned digital data collection and production management. We're committed to helping you simplify your workflow, recognize pig health issues faster, and give you the tools to help your business scale.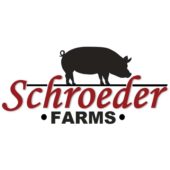 "Implementing EveryPig has significantly improved the reciprocity of our company by streamlining the communication between caregivers, field advisors, veterinarians, management and office staff. Additionally, EveryPig has provided us a convenient way to analyze data through its diversified features, which has allowed us to track and monitor treatments, pinpoint areas to improve health, manage sales and movements and much more!"
CEO
,
S&C Pork/Schroeder Farms
STRATEGIC pig command
Command your entire operation from one platform
The Daily Checkup
Farmfeed™
Centralized Messaging
Digital Barn Sheets
Smart Suggestions
Finally, you will have one place for all production-related communications. No more searching emails, sticky notes, text messages or voicemails. All communication can be handled via the EveryPig platform.
The Farmfeed® gives veterinarians and production teams the context they need to make better decisions 24 hours a day. From historical data, to in-barn photos and videos, to vital communication.
Efficient communication is key to a successful pork production operation. The Farmfeed® provides your team with built-in commenting and the ability to mention specific people so you can be sure the right eyes see the right message.
All the data your team collects is stored to Digital Barn Sheets including movement, mortality, treatment history, water usage, temperature, and diagnosis data. All that and photos and videos too, all from inside the barns.
We've trained our algorithms with everything we know about pork production. From there, we feed them anonymized real-world data from our customers. As it learns, we all learn, and you benefit from the results—a futuristic virtual veterinary assistant available today.
Fall In Love:
More reasons you'll love EveryPig
"EveryPig collects large amounts of data and converts it into easy to use, actionable information for the entire team. Put simply, it helps producers make better decisions faster—saving pigs and money."
Chris Tokaruk
,
President, Glacier Pig Management Inc.